FileMaker Hosting

Shared Server
Your database in the cloud
Share your database with other FileMaker users worldwide with FileMaker Server
FileMaker Pro/Go versions 13-16 only supported
Access your database on an iPad or iPhone using FileMaker Go®
Integrate your database to your website with Custom Web Publishing (PHP)
Easy to use FileMaker Admin Console to manage your databases
Multiple data centers – Salt Lake City, New York, and London
starting at

$19.95

/mo
Need WebDirect or FileMaker 17 Hosting? Please see our Dedicated FileMaker Servers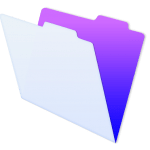 FileMaker Pro Access
FileMaker Go Access
Web Publishing
Admin Console Access
1 Databases Hosted
1 GB Disk Space
5 GB Traffic Per Month
5 Concurrent Connections

*

FMRemote / FMGo / CWP

**

FileMaker Admin Console Access
Version 13-16 Supported

***

24/7 Tech Support
Get Started
3 Databases Hosted
3 GB Disk Space
15 GB Traffic Per Month
15 Concurrent Connections

*

FMRemote / FMGo / CWP

**

FileMaker Admin Console Access
Version 13-16 Supported

***

24/7 Tech Support
6 Databases Hosted
6 GB Disk Space
30 GB Traffic Per Month
30 Concurrent Connections 

*

FMRemote / FMGo / CWP

**

FileMaker Admin Console Access
Version 13-16 Supported

***

24/7 Tech Support
Hosting price does not include fee for domain name registration.

*

WebDirect is not supported in shared hosting. Please see our Dedicated FileMaker Servers


**

Custom Web Publishing requires a web hosting account.


***

FileMaker 13-16 databases are hosted on FileMaker Server 14
FileMaker 17 thru 19 hosting
With the introduction of FileMaker 15 Server, FileMaker Inc. has changed it's End User License Agreement (EULA) and will no longer allow shared FileMaker hosting on server versions 15 and greater.
ODITech uses FileMaker Server 14 to support the .fmp12 file format. (FileMaker 12 and greater) FileMaker Server 14 supports connections from versions 13 thru 16.
If you would like to have your databases hosted on FileMaker Server 16 thru 19 you will need a Dedicated FileMaker Server.
FileMaker WebDirect Not Supported
FileMaker WebDirect is innovative web technology that instantly runs FileMaker apps directly in a web browser replacing the need to install FileMaker® Pro on your users computers. In our tests FileMaker WebDirect did not perform well in a shared environment. We want to ensure top performance as well as competitive pricing for our clients, however, with the additional hardware and licensing costs required to support WebDirect, this service in our shared environment is simply not in the best interest of our clients.
Many of our customers already love WebDirect on our Dedicated FileMaker Servers. We get many clients who come to us from other FileMaker hosting companies complaining about slow performance of WebDirect on shared hosting. Rather than trick you in to signing up for a service that does not work, we start you off on the right foot to begin with.
The Shared FileMaker Hosting Platform
The FileMaker Platform consists of FileMaker Pro or FileMaker Pro Advanced to design and build custom business solutions, FileMaker Server or FileMaker Server Advanced to manage and deploy them, and the free FileMaker Go client to run the solutions on iPad and iPhone.
Share With FileMaker Pro
Share your database worldwide with other FileMaker Pro users. Using the "Open Remote" option in FileMaker Pro, users can connect remotely to their databases from anywhere in the world. This is a great way for businesses to share information with other office locations. Because we have multiple data centers around the world, we can place your database at a location closest to you for maximum speed.
Click the button below for a demo of opening a FileMaker Pro database remotely.

Open Remote FileMaker Database Demo
Select "Guest Account" when opening.
Requires FileMaker Pro version 13 thru 16.
FileMaker Go App for iPad and iPhone
Now you can access, update and share your FileMaker database records using your iPad or iPhone through the FileMaker Go App. With just a few taps, you can generate a sales order, add research notes and much more.
If you are viewing this website on an iPad or iPhone and you have FileMaker Go installed, you can click the button above and open the database on your iOS device.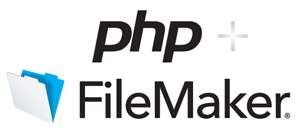 Integrate FileMaker Data Into Your WebSite
Integrate any FileMaker database into your website so your clients, employees, students or group members can search, share and change records in real time.
These dynamic web pages are updated as people make changes, unlike traditional static web pages, which require manual updating by administrators. You decide how people will interact with the data and how it will look online. Custom Web Publishing can also protect your data with SSL encryption, so your information and customers' info is safe.
FileMaker Website Integration is ideal for:
Photo catalogs
Ecommerce websites
Appointment calendars
Company employee intranet
Project management systems
Membership or student directories
FileMaker Server Admin Console for Easy Control of Databases
You have easy control of databases with all ODI Tech FileMaker hosting accounts.
Remotely open and close databases
Download copies of databases*
Manage clients on databases